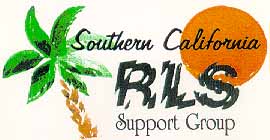 Welcome to our RLS (Restless Legs Syndrome) Support Group
INFORMATION ON OUR NEXT MEETING
Visit this space to find out when the next meeting date has been determined (usually held twice a year on a Sunday in April and October)

Community Hospital of Long Beach (NEW LOCATION)
1720 Termino Avenue, CA 90804
For more information on the meeting and new location click here for PDF
Click the link to view the minutes of our last meeting.
Refreshments will be served.
For more information, contact Susan Schlichting,
So. California RLS Support Group Leader,
at (310) 792-2952 or email susan@rlsgroups.org
---
---
RLS PATIENT LETTERS AND MEDICAL REPLIES SECTION
Read letters from RLS patients describing their problems and replies from an RLS medical expert.
Click the pages below to read the letters and replies.
Important: To receive a response to your email letter, please use complete sentences with correct spelling (use your spellchecker), punctuation and grammar. Avoid abbreviations (do not use Dr or doc instead of doctor or yrs instead of years), incomplete words and do not use ALL CAPS or no capitals (like i instead of I or for the first word of a sentence). Email letters that do not follow these rules will not be read and will not receive a response.

---
EXPERT MEDICAL CONSULTATIONS FOR RLS
Need help for your RLS?
If you live near southern California, Dr. Mark Buchfuhrer, is available for consultations for both pediatric and adult RLS patients. Dr. Buchfuhrer is a sleep and RLS specialist who has co-authored several books and articles on RLS, has performed many research studies on RLS and has lectured around the country.
If you wish to see him for a consultation in his office, contact his office at the address below:
Mark J. Buchfuhrer, M.D.
11480 Brookshire Avenue, Suite 108
Downey, CA 90241
Tel: 562-904-1101
---
RLS MEDICAL ALERT CARDS
These cards contain a list of all the drugs that make RLS worse and alternative drugs that are "RLS Friendly".
You should print extra cards and give one to all of your doctors to avoid them from prescribing drugs that will trigger your RLS.
Information about this card and how to order a hard copy of the card
---
RLS TREATMENT PAGE
The RLS/PLMD Treatment Page - Comprehensive Review of drugs used to treat RLS and PLMD. This page contains all the drugs and different therapies used to treat RLS and PLMD and goes over them in detail.
---
If you want to search our site for any information please type it in the box below then click the "search" button.
---
OTHER INTERESTING RLS LINKS
RLS Books RLS news and events Links to other sleep disorders and RLS websites
The information and advice on RLS given on this web site is for educational purposes only. None of the advice, information or medical treatments should be followed without the supervision of your medical provider. The information presented on this site is not a substitute for your doctor, but should be used to help you discuss your RLS problem with your doctor. Do not undertake RLS medication treatment on your own! Please seek qualified professional medical care to help treat your RLS symptoms.
click here if you want to see photos of underwater sea creatures taken by our staff at 20 - 110 feet.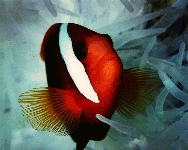 For an updated version of underwater pictures, click this link
Source: Southern California Restless Legs Support Group
http://www.rlshelp.org
This web site was last modified on Thursday, February 15, 2018.
Cartoon above was created and drawn by Robert Van Den Berghe.
All material on this web site is Copyright © by the Southern California RLS Support Group, 2013.