Patient letters on RLS symptoms and remedies- Page 36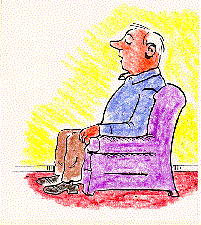 ---
If you have questions or wish to describe your symptoms and treatments, send us email by clicking below.

---
---
Sent: Monday, July 09, 2001 8:34 PM
Subject: RLS/PLMD and AIDS
I am a 52-year-old man with AIDS who has been on antiretroviral therapy since 1991. Currently my T-cells are over 800 and my viral load has been undetectable for about 6 years. A recent neurological exam and EMG documented peripheral neuropathy in my arms and legs. I also have lipodystrophy involving fat redistribution and elevated cholesterol and triglycerides resulting from the drugs and HIV itself apparently. Consequently, I am on multiple medications which involve a number of drug contraindications, most particularly with Norvir. Specifically the Cytochrome P450 pathway is used by more than one medication so I am supposed to be careful taking benzodiazepines, SSRI's and other drugs that use that pathway though I have been prescribed them at lower doses.
In 1994 I underwent a sleep study because of complaints of increased snoring, arousal from snoring, possible sleep apnea and kicking and moving in my sleep. During the study, I had no sleep apnea but 6 snoring arousals per hour and 5 episodes of 45 PLM's per hour. About one in three (18/hour) resulted in arousal. I was not told that this met the diagnostic criteria of a sleep disorder at that time. Maybe it wasn't categorized as such in 1994? I was prescribed Sinemet and later Ambien when the Sinemet caused daytime drowsiness. I stopped the Ambien for fear of dependence.
Since then, I have used many of the interventions used by subscribers to this site including moderate exercise, elimination of caffeine, supplementing Calcium/Magnesium/Zinc, Kava Kava, Valerian, very hot baths, massage, etc. I have also worked on raising my serum ferritin levels with iron supplementation; I started at 10mcg/L and most recently it was 30mcg/L.
On the advice of a neurologist a couple of months ago, I started Klonopin at bedtime to sleep. Because of P450, we started cautiously at .5mg and eventually upped it to 1.0mg which helped for a while. However, now I am unable to sleep at night because of PLMS again and am drowsy all day, requiring many naps. The neurologist never mentioned the need for drug holidays so I am sure I have developed tolerance.
Finally, my libido is negligible despite considerable testosterone supplementation. For a mild depression, I take a low dose of Celexa, an SSRI, which I have believed lowered my libido (and which I now understand can exacerbate PLMD/RLS). Since Celexa has been not as helpful as I would have hoped, and is also a P450 user, I am meeting with my doctor to manage discontinuing it. Now, I also read here that Klonopin can also lower libido.
I want to get off the Klonopin but have learned here that that would be easier if I get on Requip or Mirapex first.
My questions are as follows:
1) Your medical responses to letters suggest that Requip or Mirapex is the first line of treatment for PLMD/RLS. The Treatment Guidelines seem to say that the Benzodiazepines are the first line for PLMD/RLS. I am a little confused but it seems that since I am supposed to try to avoid the benzodiazepines, and Klonopin has not worked so well, I should give either Requip or Mirapex a try . Sound right?
2) For both Requip and Mirapex, the Treatment Guidelines look to be very helpful for my doctor in determining dosing. (a) However, what criteria do you use to decide whether to begin treatment with Mirapex or with Requip? (b) How do their side effects and efficacy profiles differ? (c) Do either use the Cytochrome P450 pathway?
3) I know that some antihistamines can make problems worse. Any word about Astelin nasal spray, which I understand is one of the newer antihistamines?
4) Finally, was PLMD a diagnostic criteria in 1994 when I was first told I had PLMS? This was from a sleep specialist, so I can't figure out why the problem wasn't more clearly stated and I wasn't given a clear diagnosis at that time.
Thank you in advance for your help.
Ron
Medical Reply
Benzodiazepines (which, by the way also include Klonopin) are the drug of first choice for mild PLMD when they need to be taken only intermittently. For chronic/daily use, Mirapex and Requip are often better choices.
Mirapex and Requip do not interact with the cytochrome P450 system in any way and their efficacy and side effects profiles are similar (but can be unpredictably different in different patients). The two drugs are similar enough so it is difficult to decide which one to use first (most doctors choose the drug that they are more comfortable using due to more experience with it).
---
Sent: Monday, July 09, 2001 11:32 PM
Subject: RLS Medicine
I have severe RLS and PLMD My doctor lately has put me on Permax 0.05 mg at nighttime around 2 hours before bed I also am resistant to Sinemet 25/100 which I took for about 2 years around 4 to 6 a day. Now I take one Permax near bedtime and take a half a Sinemet 25/100 every 1-1and 1/2 hours till the spasms stop and then I go to sleep. Should I be taking more Permax and no Sinemet? Is take the normal treatment. I also have (OSA) sleep apnea and have a c-pap.
I also get depressed from CAD (I have a stent RCA) and take an anti-depressant Prozac 10 or 20 mg a day. Any suggestions for my doctor as far as medications? I hope a cure for RLS and PLMD is in the making in the very near future. MY spasms are unbelievable. I had a nurse in the hospital tell me in her 20 years of nursing she had never seen anything like my symptoms. When I can't eat before surgery and take my meds and am slightly dehydrated I was getting spasms around 200 times an hour. What a trip!
Thank you for any input you may have.
Beverly M. H.
Medical Reply
Part of your problem is the Sinemet. When you take more than two of the 25/100 tablets per day there is an excellent chance of getting rebound and augmentation (which means much worsened RLS) from the Sinemet. You must get your doctor to slowly wean you off of the Sinemet. Permax is a good RLS drug, but you are on a very low dose and likely need more, especially as you wean off of Sinemet. Mirapex or Requip are similar to Permax, but better drugs. You should do much better if can get on the above regimen.
---
Sent: Thursday, July 12, 2001 12:53 PM
Subject: Klonopin problems with RLS
I am so glad I found this site. I have had RLS for about 20 of my 50 years. For the past 10 years I have been taking Klonopin, .25 mg at bedtime. The .25 mg no longer works and I find I need .50 mg. With .25 mg I am waking up at about 2 P.M. with twitching and can't get back to sleep for about two hours.
By reading the letters on your site, I find that Klonopin is addictive and that drug holidays are called for. My doctor has never mentioned drug holidays to me. Also, if I take a drug holiday how will I be able to sleep during the holiday? After 10 years on the same drug is it advisable to switch to something else and perhaps something that is not addictive? I am afraid that I will have to keep increasing the Klonopin dosage.
Another question: My mom had Parkinson's disease. Is RLS an indicator of greater likelihood of my having Parkinson's disease in the future?
Thanks for your help.
Ann
Medical Reply
Your need for Klonopin may continue to increase. Drug holidays are somewhat controversial (not everyone agrees about them, but I find that they work well) and as Klonopin is a very long acting drug, holidays of at least 7-10 days would be needed. It is much better to be on a shorter acting sleeping pill.
A much better approach to your RLS would be to take Mirapex or Requip at bedtime and eliminate your RLS symptoms so that you might not need any sleeping pill.
RLS is not an indicator of increased likelihood that Parkinson's will occur. They are unrelated diseases.
---
Sent: Thursday, July 12, 2001 5:19 PM
Subject: jerking legs
For about two years now I not only have restless legs but they actually jerk actively. While this occurs occasionally during the day, the vast majority happens during the night time. As soon as I lie down my legs begin to jerk violently and sleep is impossible, although I have taken Restoril and other sleep inducing medications, they are overpowered by the leg movement.
So far I also have tried Sinemet, Parlodel and Klonopin with no lasting results. Because of this problem I don't fall asleep until 2:00 to 5:00 in the morning which means that I cannot rise until 12:00 or 1:00 in the morning.
My internist and neurologist seem to be completely unknowledgeable about my problem, although to their credit they are arranging for a sleep monitor to observe my sleep pattern next month in my house. Hopefully something will come of this, although I don't feel very optimistic.
Has anyone out there have any good ideas?
Bea F
Medical Reply
Mirapex or Requip are better choices for Parkinson's disease class of medications than the ones that you have tried. You may have to add a sleeping pill (Ambien, etc.) and possibly even a pain killer (Vicodin, Ultram). Usually this combination of medications works well together.
---
Sent: Sunday, July 15, 2001 1:31 PM
Subject: RLS revisited
I've had RLS on and off for over 30 years. My first episode occurred while I was a student nurse working the night shift. I had to stand up all night, since every time I sat down to chart, my legs felt extremely restless, and I couldn't stay seated. I traded all my night shifts and didn't have the problem at any other time. The symptoms disappeared for a number of years.
21 years ago I had a craniotomy for a benign meningioma and took Phenobarbital prophylactically until last month, when my neurologist discontinued it. Since then, my restless legs have been acting up again and I am having a very difficult time getting to sleep. I have tried Sinemet 25/100 and Klonopin, but am reluctant to depend on medication to stop the RLS. I pace the floor, try tensing and relaxing my leg muscles, and just generally thrash around until I finally fall asleep.
Incidentally, I have discovered that NSAID's make the RLS worse for me. Unfortunately, I have arthritis in my hips, and am also suffering from plantar fasciitis and tendonitis, and some days I just have to take Motrin to get through my work day. I can count on having very restless legs on those days.
I have tried Permax and found the side effects to be very troublesome (stuffy nose and headache). I have an appointment with my neurologist in August, and I would like to have another drug option to try. It seems as though Mirapex has been helping some.
I am feeling very frustrated and am getting cranky from sleepless nights. It's a difficult disorder to deal with, and those who haven't experienced it just look at you strangely when you try to describe it. It doesn't seem like a big deal to them.
Thanks for listening,
Lloy K. (RN)
Medical Reply
You have an excellent chance of doing well with Mirapex or Requip. Most people can get by without side effects when using these drugs. You should have no reluctance to take a drug for your RLS problems (as long as it does not cause side effects and works well), just as you would not hesitate to take blood pressure or diabetic medication for life.
---
Sent: Sunday, July 15, 2001 7:11 PM
Subject: Dosing Question
I'm taking the increased dose of Mirapex (up to 4 from 3 before bedtime) along with 10 mg. Ambien. I can't say I've noticed a difference in my sleep - yet (two days on 4 tablets). I fall asleep in about 1/2 hour or so, and sleep for about 2 1/2 to 3 hours. Then off and on for the rest of the night. I've also noticed that the twitching in my legs and arms actually starts around 9 - 9:30. I don't go to bed until around 12:30.
Should I split the 4 tablets into two doses - say around 9 and 12? Or should I take all 4 tablets earlier in the evening?
I'm guessing here, but I think that with the way things have improved, that 5 tablets will the effective dose. Is that excessive? I would like to try 4 tablets for a few more days to see if there is any improvement, if you think that is wise. I'm just not sure when to take them so that they are the most beneficial when the symptoms start so early in the evening.
Any suggestions? Thanks in advance...
Denise
Medical Reply
If you can tolerate the evening twitching, then it is probably better to take the entire dose of Mirapex at bedtime. Give it several more days to see if you really need to go to 5 tablets, which is near the upper limit for one dose of Mirapex.
Another idea would be to have your doctor add 1/2-1 Vicodin at bedtime in lieu of increasing Mirapex.
---
Sent: Sunday, July 15, 2001 7:20 PM
Subject: RLS
I have suffered with Restless Leg Syndrome for years and I have been described as "late stages" of this horrible painful nightmare..... Most doctor's do not understand how to treat the R.L.S. Many do not KNOW what it is.!!! I take Carbo/Levo 25-100mg (generic for Sinemet) I take 10 of these during the day and night just to help with the pain and rubbing my legs during the night, as well as getting out of bed and walking and walking until I can lay back in the bed and go to sleep. "I HAVE NOT SLEPT THROUGH THE NIGHT FOR AT LEAST 7 YEAR'S..
Other medications I take are Premarin .625 mg, and Amitriptyline 25 mg.(Generic for Elavil). Two tablets at bedtime. Without the generic Sinemet I would be more or less Crazy..!!
Do you have any suggestion's or anything I could do .? I get so upset at times that I cry. I am a 71 year old female and I need help from someone in the Medical field.
Thank you,
Rae
Medical Reply
Part of your problem may in fact (very, very likely) be the Sinemet. For the majority of RLS sufferers who take more than two of the 25/100 tablets per day, rebound and augmentation of the RLS will occur making you more dependant on Sinemet and need more of it (a vicious cycle of taking it then needing it).
You should have your doctor taper you off of Sinemet while starting you on Mirapex or Requip (see our RLS Treatment Page for more details). This should resolve your RLS troubles.
---
Sent: Monday, July 16, 2001 11:38 PM
Subject: Another RLS Sufferer
I guess you would say "welcome to the club." I'm writing this e-mail at 12:30 in the morning. I can't sleep - again, due to RLS. I've been seeing a neurologist about this problem. He started me on Mirapex. Aside from having bazaar dreams, it doesn't help me sleep. I also take Klonopin every night. Even a combination of the two medications doesn't help. My husband claims that I kick him during the night and there are times when my whole body jerks. I never get a good nights sleep.
At first I thought the Mirapex was a miracle drug but it doesn't seem to be working any more. I've been on it for about 3 months. My RLS has been going on for approximately 10 years - since my early forties. It's much worse now. I suffer from it every night as opposed to occasionally. I also wake up with it some mornings. Most nights I sit at the computer and play games or surf the net while hitting my legs on each other. I describe my condition as "wanting to jump out of my skin." It's driving me (and my husband) crazy. I'm not sure what else to do. I exercise regularly but still suffer.
Sometimes I think I'm going crazy. Many nights I'll sleep on the floor so I can move my legs as much as I want without bothering my husband. Does anybody have any suggestions other than riding my bike at 2 a.m. and playing computer games until the wee hours of the morning???
Anne Boise, Idaho
Medical Reply
You may want to change to Requip (similar to Mirapex, but in some patients may work better) instead of Mirapex. Adding a narcotic (Vicodin, perhaps alternating with a non-narcotic pain killer such as Ultram) may resolve your RLS problems.
---
Sent: Tuesday, July 17, 2001 6:49 PM
Subject: RLS or PLMS?
I am a 45 year old female who has been experiencing jerking limbs (primarily knees) for about 10 years. Sometimes the jerking may be an arm, an ankle or my trunk. I am extremely sleepy throughout the day. Taking classes or sitting through presentations is very difficult due to my sleepiness. I'm in sales, and driving long stretches can be torture. I have to time my trips to allow me to pull over at rest stops to catch 15 minute catnaps. (I can fall asleep almost instantaneously with cars whizzing by, etc. Luckily, 15 minutes seems to adequately refresh me.) My husband often has to move to another room at night to get some sleep because of my wild jerking throughout the night...even though I'm not always aware of it. (As luck would have it, he is a very light sleeper and this is torture for him too.)
I had a sleep study done about 8 years ago where I was diagnosed with RLS. However, I do not experience the crawling sensations described by others. This leads me to think I have PLMS not RLS. I do sometimes experience a sensation that I would call "springs" in my knees or an aching where I can tell that my jerking episodes will be worse during the night but I feel no need to move them. I also have had some minor leg jerks when extremely relaxed (such as sitting in class fighting sleep!) I honestly think the sleepiness is affecting my memory as well as overall health. Incidentally, I was tested for narcolepsy during the sleep study. The result was negative but the doctor told me I was unusually sleepy .. probably from the lack of a good nights sleep.
I tried Klonopin when I was first diagnosed. That made me even sleepier and I could not tolerate it. I have gone without treatment for several years and thought this was something I had to live with. The jerking doesn't bother me as much as it bothers my husband, but the sleepiness is awful.
Does this sound like typical PLMS or do you think RLS was an accurate diagnosis? What type of physician would be the best to consult? Based on your website, it appears there are new medications that perhaps might be effective since my last consultation with a physician about this several years ago. I'd like to consult a different physician and am wondering if I should see a neurologist. Thanks for your help.
Kathy in SD
Medical Reply
You are correct, you do have PLMD, not RLS. Many doctors use the term RLS much too loosely including the related, but different PLMD problem with it. RLS is not diagnosed on a sleep study, but PLMD is diagnosed that way.
A sleep specialist (especially one with an interest in RLS/PLMD) would be best, a neurologist second best, followed by a good general doctor who is willing to listen and learn.
The newer drugs (Mirapex or Requip) are often excellent for PLMD. Adding a short acting sedative (not a long acting one, like Klonopin, but rather Ambien, etc.) may also be necessary. This treatment should resolve your problem.
---
Sent: Wednesday, July 18, 2001 12:18 PM
Subject: Autoimmunity and RLS?
This may be an odd question, but I have researched a lot of abstracts on RLS and ferritin and dopamine, but I have yet to find any one doing research on antibodies to ferritin. Am I off base or could autoimmunity play a role here?
Medical Reply
Anything is possible with RLS, so that is certainly possible (but I do not know how probable). Recently, some research has shown decreased iron in the fluid around the brain.
---
Sent: Wednesday, July 18, 2001 11:39 AM
Subject: RLS and Mirapex and Iron and time of day.
I continue to do well with Mirapex. As such, I'm now looking at things other than medications. There may not be simple answers to these two questions, but hopefully you'll have time to adequately address each one. I have a feeling that it will interest many of us here.
1. My doctor (sleep disorder specialist) has noted that anemia is fairly rare in otherwise healthy males, but that in males with RLS additional iron is believed to be beneficial. Can you elaborate on that, and also what dosages are involved? I've started taking a pure iron supplement of 100% of daily requirement. Is that enough/too much/sufficient/etc. ??
2. The reading I've done on circadian rhythm interests me greatly. In fact, my personal experiences are such that if I am having a bad night, I can tell what time it is when I awaken by merely noting the severity/frequency of the twinges. Is this a common experience? And what are the findings for patients that perhaps perform shift work, and at some point would be working during these times? Do their symptoms merely move to whenever they attempt to sleep - even during the day? Without being overly simplistic, I would gladly work the graveyard shift (since these are the "bad hours") if it meant full and restful sleep during the day. What are your thoughts here?
As always, thanks for your wonderful service.........
Dave R.
Medical Reply
There are actually easy answers to you questions.
1) Iron therapy does help some RLS sufferers, but only when the serum ferritin level is below 45. This is not well understood, but the iron deficiency may be more in the fluid surrounding the brain rather than in the blood. The daily requirement of iron is quite low, so taking it will likely not hurt you (or help you).
2) RLS is very tied to the circadian rhythm. If you do shift work, for the first few days the circadian rhythm will slowly start to move to your new shift (just like it takes a few days to get over jet lag) so your RLS will be bothering you when you are more active (which lessens the RLS symptoms) rather than when you are trying to go to sleep. After a week or so, your body's circadian rhythm will adjust and the RLS symptoms will occur before bed as they do with regular daytime shift work.
---
Sent: Thursday, July 19, 2001 8:27 PM
Subject: Effexor XR plus OxyContin
I started taking Effexor XR after starting OxyContin. The OxyContin 10/20mg per day has now been stopped and almost at once I started having problems with RLS. Is it possible the OxyContin was masking the RLS brought on by the Effexor?
Bo W.
Medical Reply
That is very likely as all potent narcotics help RLS symptoms. Effexor XR may worsen RLS.
A Reply from Bo W.
Sent: Thursday, July 19, 2001 9:06 PM
Subject: Re: Effexor XR plus OxyContin
Thanks for the reply in such short order. As far as I know I have never had RLS in the past. Only began after stopping the OxyContin and I thought it was narcotic withdrawal. No other problems. Oxycontin was for severe arthritis prior to total knee replacement 6 weeks ago.
Again, thanks...
Medical Reply
Trauma to the body (surgery) is a very common trigger of RLS. The pain medication given after surgery tends to mask it, but as soon as you stop it (as in your case), the RLS rears its ugly head.
A Reply from Bo W.
Sent: Friday, July 20, 2001 11:13 AM
Subject: RLS/Oxycontin
Are there any reported occurrences of RLS being a withdrawal symptom when stopping Oxycontin?
Thanks for past help...
Medical Reply
This can happen with any of the narcotics so there is no reason to isolate Oxycontin as a particular culprit for this problem.
---
Sent: Sunday, July 22, 2001 5:46 PM
I am suffering from RLS, and am wondering if there is any way a chiropractor can bring relief from this problem. If so could you tell me what would need to be done so that I can let my chiropractor know? Any information would be appreciated.
Sincerely,
Lynda M.
Medical Reply
Sporadic RLS patients get relief from chiropractic treatment. Most do not get any benefit from this type of treatment. There is nothing consistent about the type of chiropractic therapy that helps the RLS sufferers who benefit from this treatment.
---
Sent: Wednesday, July 25, 2001 5:02 AM
Subject: RLS, Itching and Insomnia
I've been experiencing RLS for approximately 4 years now. I take Tegretol for a mild seizure condition. I've been taking Tegretol for 12 years. I started reducing my dosage probably about 5 years ago. I just don't take to take medication. I never really thought too much about my RLS condition until recently. I didn't know what it was. My brother who is a Naturopath diagnosed it and recommended taking Calcium Magnesium Citrate.
That didn't seem to do anything for me. And Tegretol certainly wasn't helping the RLS. But if the RLS is not a bad enough affliction to deal with I have a chronic itching. It's been going on for 2 years. I just break out in hives and itch like crazy every single night. The doctors I've seen for this can't seem to do anything except suggesting Claritin and creams.
So at night I have crazy twitching RLS and an terrible itch. I can't seem to get any sleep. I'm pretty much an insomniac. I say I'm an insomniac because I'm not sleepy at all. Maybe if I could fall asleep the RLS and itching wouldn't bother me as much. Now with a lack of sleep, my job and life are really suffering. I get a lot of headaches now, I'm curious as to why I get the RLS and itching at night, in bed. I'm generally fine during the day. Is it the moon?
Thanks for reading Paul 33 SWM in Los Angeles
Medical Reply
RLS varies with your body's circadian (24 hour) rhythm. It is generally worse in the evening/bedtime until about 6 am. Itching may or may not vary with your circadian rhythm, but is often more obvious when you are at rest (which for most of us, occurs in the evening and bedtime).
If the RLS is bothering you and preventing sleep, consider Mirapex or Requip. Try to stay away from antihistamines (like Claritin) which may make RLS worse.
---
Sent: Wednesday, July 25, 2001 5:41 PM
Subject: RLS better with folic acid, Vitamin E and accupuncture?
I had restless legs for about ten years. It got so bad that I would have to periodically get out of bed to stretch my legs and I felt tired all the time and lost a lot of weight. My regular doctor said there was nothing he could do. Finally, about a month ago I went to an acupuncturist out of desperation.
She stuck me with needles and prescribed (1) folic acid (2) chelated vitamin e (3) SPZM and (4) (optional) ginkgo.
A funny thing happened. I haven't had an attack since. I seem to be cured. I don't know if this will work for others but it's worth a try. I am from San Francisco and I was treated by Sally McMullen (415) 64l-5880.
Uriah
Medical Reply
There are many different therapies for RLS, but most do not work on the majority of RLS sufferers. We will post this letter and see if any other RLS patients have benefited from similar treatment.
---
Sent: Wednesday, July 25, 2001 11:24 PM
Subject: RLS worse with back surgery?
I just found this site. I am recovering from back surgery (laminectomy - heniated disc). It has been about two weeks since my surgery, and for the last 3-5 days, I have been experiencing severe RLS. I have had mild symptoms for as long as I can remember...I refer to it as "Jimmy Legs" or "Spider Legs".
Until now, it has been tolerable. I am no longer taking the pain meds I was prescribed, (Percocet and Vicodin), but I can't get to sleep or rest because the RLS is so bad.
Is there any correlation between RLS increase and my recent surgery? I've tried taking the pain meds again, but they have no effect.
Medical Reply
It is very common for RLS to worsen after trauma to the body, especially surgery to the spine/back. Have your doctor prescribe Mirapex or Requip and you should do much better.
---
Sent: Sunday, July 29, 2001 12:13 PM
Subject: New book on RLS, Stopping Restless Legs Syndrome
I have had RLS for some forty years, and after so many years of torture did I find the proper exercise and answer, did I actually find relief. RLS is not a problem for me any more. All the doctors advice and all those pills and tests did absolutely nothing. . I know the answer for me and for the past five years I've been doing just fine. RLS is no longer a problem. I've read the book Stopping Restless Legs Syndrome and the answer is not there. I am now 86 years old and I get around very well and enjoy good health.
Joe C.
Medical Reply
I have not yet read the book Stopping Restless Legs Syndrome, but if it has helped you, I will post your letter so that others may read the book and see if it helps them.
---
Sent: Sunday, July 29, 2001 12:28 PM
Subject: RLS and EMBREL
I have been on Mirapex for RLS with good relief. For the past 3 months I have been on Embrel for Rheumatoid Arthritis and have noticed the RLS becoming worse again with an earlier daytime onset. Do you know of a correlation between these to medications?
While the Embrel is working well, I find the RLS often harder to bear than RA. I tried increasing my dosage of Mirapex by 1 tab, but it seemed to make me nauseous. Any thoughts on this?
Thanks DSJ
Medical Reply
Embrel is a new drug that works against TNF (Tumor Necrosis Factor) which is prominent in Rheumatoid Arthritis. There should be no reason for it to interact with Mirapex, but anything is possible.
Perhaps a change to Requip may work better for you.
---
Sent: Sunday, July 29, 2001 3:13 PM
Subject: RLS and Magnet Therapy
After suffering with leg pain for three years and taking three Xanax per night so I could sleep until 6:00 in the morning, my husband suggested I try magnet therapy. At first I thought it was ridiculous, but I tried putting the magnets where I could feel convulsions in my calf muscles and it worked. No pain. Do you have any resource material on this kind of therapy? I ordered mine from www.magzapper.cjb.net. They seem to specialize in the use of magnets for treatment of RLS.
Thank you.
Medical Reply
A few (very few) RLS sufferers have benefited from magnet therapy, but unfortunately, the vast majority do not get any improvement from magnets. We do not have any additional information on magnet therapy.
---
Sent: Wednesday, August 01, 2001 6:20 PM
I'm 18 years old, and I was diagnosed with RLS about a year ago. The doctor prescribed Sinemet, and though the dosage has been upped 3 times, it keeps getting worse, in fact it's a lot worse than it used to be. Even when the Sinemet DID work though, I didn't ever feel like I was getting the sleep I used too.
I'm only 18 years old, and I feel like I've lost all the vitality and joy of day-to-day living. I don't have any energy, ever, really. I'm terrified that I won't be able to make it through college and medical school, because I can't sleep. Then again, even if I do get through medical school, if my life is going to be like this, why bother?
My dad has RLS too, and he doesn't really try to find new solutions for it. He takes Sinemet and some medication that's supposed to prevent him from developing a tolerance. He's a self-taught computer programmer, he has a remarkable mechanical inclination, but he just seems like he's not all there, like he's lost a lot of his personality, maybe even his intelligence. He claims he reads more slowly than he used too. he forgets names, and places. It's like he has Alzheimer's (which runs in my family) but he's only 50 years old.
Basically, I miss being healthy and I miss being able to think clearly even more. I want to know if there's any hope that I could have, something, of my life back. Can I hope to ever sleep more than 4 hours a night? Can I avoid the same kind of mental rot that I suspect has seized my father?
Medical Reply
The answer is very simple. Sinemet is only safe for RLS at low doses, less than 3 of the 25/100 tablets per day ( and even at that dose, some get into trouble). Read about augmentation and rebound in our RLS Treatment Page on our website.
Have your doctor change you to Mirapex or Requip and you will do fine.
---
Sent: Thursday, August 02, 2001 6:21 PM
Subject: I'm not crazy, I have restless legs!
I am a 53 year old woman and I have had this problem for as long as I can remember. I didn't know there was a name for it until recently. My husband and I call it the "fidgets" because that's all I do when it happens. I'll be sitting and reading or watching TV and it happens. It's so hard to describe what it feels like to people who have never experienced it. My legs feel like there's something inside trying to get out.
I cross my legs, uncross my legs, sit on my legs, put them up or down. Finally I have to get up and "walk it out". Strange, but the best relief I get is to go to bed and stretch out and move my legs like I'm making "angel wings". It drives me crazy!!! Forget about going to the movies and sitting a couple of hours. That's torture! I don't know if my problem is RLS but I'm relieved to know that I'm not alone with this problem.
Brenda
Medical Reply
It sounds like you have RLS. Check with your doctor about going on Mirapex or Requip and your RLS will be much better.
---
Sent: Thursday, August 02, 2001 10:00 PM
Subject: Klonopin
I have been taking 1 mg.of Klonopin a night since December and until 5 weeks ago felt better than I had in years. it says on the bottle that it is habit-forming but I to me that just meant I was in the habit of sleeping which I hadn't done for years. I would have daytime sleepiness occasionally but an hour nap would usually take care of that, and it was still better than feeling like a stupid zombie all the time. for the last 5 weeks I haven't been sleeping again and I don't know if the Klonopin has stopped working or if it's because my legs have always been worse during the summer.
I tried increasing the dosage a couple of nights but it didn't help. now I'm reading all these letters about how hard it is to get off the Klonopin - if I stop it what kind of withdrawal should I expect? one thing (a suggestion I read on another RLS site) that has helped a little is staying up until 1 or 2:00 a.m. and sleeping until 10 a.m. I can do that because I work at home.
Is it known why RLS is worse during the summer and why people with it can sleep better later at the night. I suppose that's a silly question. I don't think anything is known about the why's and wherefore's of this hideous disease. I have 2 cousins with it and they always have more problems during the summer, although one of them has such a mild case that valerian helps her (she says it smells like donkey poop). I'm so tired now I can't even find the energy to call my doctor, plus I'm hoping things when get better when summer goes away.
Thanks for any answers and suggestions,
Debbie
Medical Reply
The problem with addiction to a drug like Klonopin, is that tolerance (meaning the drug does not work any longer at lower doses and often not even at higher doses.) will occur.
The trick to get off Klonopin is to slowly wean off of it. You should start on Mirapex or Requip for your RLS (which works much better than Klonopin with much less side effects) which may worsen off of Klonopin. Your insomnia may also worsen, so Ambien may be needed to help you sleep while tapering.
---
Sent: Sunday, August 05, 2001 11:50 AM
Subject: Ferritin Level
I understand that the recommended ferritin level for RLS is 50 - 100. However, I also understand that the people in the John Hopkins study did not get relief until their level was above 200. Was there a study done that stated the 50 - 100 level that you can tell us about or tell us how to find it? What is your experience with ferritin levels and your RLS patients?
Thank you,
Barbara/62/Oklahoma
Medical Reply
The over 45 mcg/dl level came from observation and trial and error. Many RLS sufferers with low ferritin levels do not benefit from iron therapy, while others do get better. We still have a lot to learn about iron and RLS.
---
Sent: Sunday, August 05, 2001 2:53 PM
Subject: Blood Pressure Medications
My doctor has just changed my blood pressure medicine and prescribed the diuretic Spironolactone (25 mg) as a way of reducing the leg-ankle swelling that does not appear to be caused by diabetes, or poor circulation, or a blood clot. I started taking it yesterday morning, then went to my support group meeting in the afternoon. After I got home, my leg started jumping and wouldn't stop until about 3 am. Without thinking I had taken a second pill with dinner and had a terrible night.
This morning it dawned on me that I should check the lists you and Dr. Elaty have on medications that can worsen RLS/PLMD and found some of the blood pressure medications to be included. I have taken the pill one more time this morning, making sure that it is the cause and eliminating anything else that would be suspect. The jumping started again, which is abnormal for mornings.
Can you tell me if spironolactone is one of the no-no's. I do not plan to take the dinnertime dose and will phone my doctor in the morning if this is the culprit. Can you also suggest diuretics that do not cause problems with RLS/PLMD so that I can suggest one of them as a substitute. Which brings up an interesting problem for those of us with RLS/PLMD. I had not anticipated this change per se and, unless we happen to recognize the new medication from our knowledge of problem ones, we will pretty well just go along until something bad happens.
And it is impossible for us to know every possible drug, especially since it appears that some of a given category are OK while others are not Is there a way that a doctor, knowing that the patient suffers from RLS/PLMD (mine does) will have an accurate reference of drugs that are not recommended? We know that medical knowledge or RLS/PLMD is still woefully lacking or out of date, Perhaps this is one of the challenges for the Foundation -- but is it realistic to expect much success?
I must add that two other changes had happened to me at about the same time. A week ago I had been given a spinal steroid epidural for a hopeful answer to a herniated disc and, the day before yesterday I had started a rotation from Mirapex to Permax, because of a developed tolerance. But I had taken Permax in the past, without any problem of this sort, and the timing of the epidural seemed to rule it out.
What do you think?
Newt H.
Medical Reply
I have never heard of spironolactone (Aldactone) causing worsening of RLS. Anything is possible with RLS, but I suspect that it is not the drug, but rather the herniated disc problem (perhaps even due to the recent spinal epidural?) that has worsened your RLS.
There are many other diuretics that do not contain spironolactone and are not in any way related to it, so if you want to change, please check with your doctor.
---
Sent: Tuesday, August 07, 2001 1:04 PM
Subject: RLS onset after Ultram
I have been taking Ultram (300 mg daily) for chronic pancreatitis. Last week I went off Ultram cold turkey and had sever withdrawal (sweats, chills headaches) and most notable severe RLS in my legs but mainly in my arms. I have never had anything like this. After 3 days of cold turkey all the other withdrawal symptoms are gone except the sever RLS. I have not slept for 5 days more than 2-3 hours after a desperation Vicodin got my arms to mellow out enough to fall asleep.
Ironically the drug I am almost positive gave me this problem is commonly prescribed to treat it.Is there any history of Ultram causing this? I have seen several posts of others going through Ultram withdrawal that complain about RLS.
Please help,
Paul T.
Medical Reply
I have never heard of a pain killer inducing RLS, but there may be another simple explanation. It is not uncommon for RLS patients to get pain killers (often after surgery, or some other trauma to the body) which masks the RLS which has been induced by something else (often the trauma of surgery). When the pain killer is withdrawn (when the original pain has diminished), the RLS becomes obvious.
This is a much more likely explanation, but anything is possible. Does the Ultram relieve the RLS symptoms still, or is it only the Vicodin that relieves it? If you are still having problems, consider Mirapex.
---
Sent: Tuesday, August 07, 2001 3:10 PM
Subject: RLS and leg pain
I have had RLS off and on since my first pregnancy 48 years ago. During the past few months is has gotten much worse, but not every night. Some nights I have a couple of jerks before falling asleep, and other is will keep me awake for hours. It's mostly my right leg.
The past few weeks, I have been awakened during the night with severe pain from my right hip to my toes - usually find myself lying on my right side. It is painful to move, but once I turn over it gets better. Are the RLS and pain related?
Medical Reply
Some RLS patients do have a neuropathy pain and it is thought that it may have some relationship with RLS. Your problem, which is isolated to one leg, sounds much more like sciatica which is a common condition which most likely has nothing to do with RLS.
---
Sent: Tuesday, August 07, 2001 9:18 AM
Subject: RLS better with Chiropractic treatment
I am a 66 year old female that has this problem. I have been on Sinemet CR 50/200 1 hour before bedtime ( which I had to take when I got home from work at 6, as I could not relax at all.). At bedtime I took Sinemet 25/100 and Klonopin .5 mg. This worked for several years. Then I began having the symptoms during the day, as I work at a computer all day and sit a lot. I couldn't even go to a movie with out being miserable.
My doctor changed my meds to Neurontin 100 mg, 4 capsules at bedtime, which I took 2 when I got home, and the other two at bedtime along with the Klonopin. This is so expensive when you are on a fixed income. It is lucky I have no other illness to contend with at this time. My daughter had a car accident, and went to a chiropractor for her injuries of leg and pelvis. She mentioned her RLS to him and he told her he could help her. He made an adjustment of the upper lumbar spine. She had not had this as long as I have, and she had immediate relief.
She insisted I go as I had a pulled tendon in my knee and couldn't get any relief, and she knew how I suffered with this RLS. The first treatment on my knee was so wonderful. When the tendon snapped it let the upper bone slip to the lower one on the side of my knee. I was able to get up and walk again. Then the treatment for the RLS started. I went 3 weeks for twice a week. I began noticing I did not take the medicine when I got home. Since I work, I did take 1/2 of the dose like I had been before bed.
I now get a full nights sleep and I feel so lucky to have found this out. I am on exercises now that are easy to do. Lie on floor and pull you knees to your chest. He wants me to do this 25 times twice a day. I am up to 20 times once a day, and know it is working. After each treatment I did not need the medication. I had a mass of nerves knotted in the upper lumbar. They are not knotted now, and I am going to get brave and not take any medicine over the weekend. I hope this can help someone else. My chiropracter said it doesn't always help everyone, but I was one of the lucky ones, and I had a severe case of RLS.
Sincerely,
Billie Ann C.
Medical Reply
It is nice to hear that you have received so much benefit from a non-drug treatment for RLS. Unfortunately, most RLS sufferers get little or no relief from chiropractic treatment and even when it does help, it is most often quite temporary relief.
We will post your letter so that others may benefit from your experience.
---
Sent: Wednesday, August 08, 2001 9:27 AM
Subject: Mirapex dosing
I have had severe RLS and PLMD for most of my life (I am now 49). I had a sleep study ten years ago that determined this severity. I was put on Klonopin with very minimal success (it was better than nothing). I built up a tolerance and took holidays until it didn't seem to work at all. Four years ago I started Sinemet with again minimal success, but with augmentation. Since my symptoms got worse I just stopped everything. It has been three years now with no medications.
I read your web site (this is an EXCELLENT site... thank you!) and told my doctor about Mirapex. The other day I got the prescription. The tabs are scored .50 mg each. I am to take 1/2 tab three times a day for a week, then one tab three times a day for a total of 1.5 mg per day. My doctor is very familiar with RLS and PLMD and knows my symptoms and history quite well. But I question the dosage. I would have thought I'd only be on .5 per day... He says that 1.5 mg is, for me, a low dose. Could you please offer your advice. Is 1.5 mg per day OK, and is it ok to take it three times a day as opposed to once a day.
Thank you in advance for your help,
Ruth J., Oregon
Medical Reply
The average RLS patient needs between 1-6 of the .125 mg Mirapex tablets per day (.125 mg to .75 mg/day). If your RLS is severe, you may need a higher dose. It is still unusual to have to exceed 1.5 mg per day and very rare to have to go higher than 2 mg per day.
The bottom line is to determine the lowest dose of Mirapex that will control RLS. I start with .125 mg to be used 1 hour before bed. This dose can be increased by 1/2 or 1 tablet every 5-7 days until the correct dose that lets you sleep is determined.
Additional RLS doses can be added earlier in the day (up to a total of 3 times per day) only if necessary to help RLS symptoms which are bothersome enough to need treatment. Many RLS patients feel that they can avoid daytime medication as they can move/walk to resolve RLS symptoms. An exception would be a long plane/car trip or movie/church, etc.
---
Sent: Thursday, August 09, 2001 5:03 AM
Subject: Drugs for RLS
I've been reading these letters and they haven't made me feel better; they've made me feel worse! It sounds like most people with RLS are suicidal and that nothing truly makes RLS go away. Most people mention Klonopin and that it may work for awhile but then it quits working. I want to know if anyone has heard of something that will obliterate the symptoms and allow one to lead a normal life? I am only 23 years old and I can't imagine living the rest of my life like all these people in the letters--getting up in the middle of the night several times to walk around, getting only "four hours of good sleep," falling asleep at the wheel when driving to work, etc.
I am currently seeing a sleep doctor who prescribed Klonopin about 2 weeks ago but it does nothing for the RLS. He did say that the drugs used to treat Parkinson's disease, like Mirapex, get rid of the symptoms of RLS. Has anyone else tried this? I'm surprised I didn't read about it in any of the letters; my doctor sounds like this is the ultimate treatment but he's reluctant to put me on it because we don't know what the side effects would be after taking it all my life.
Currently, the only thing that works for me are narcotics. And they really, really work. If I take something like Percocet before I go to bed I have no creepy-crawly feelings and no overwhelming urge to move my legs. And I can actually sleep the entire night! But my doctor didn't prescribe that--my mother has narcotics because of a bad back and she gives them to me. I'm reluctant to tell my doctor this and I don't know what the repercussions are from taking narcotics every single day. But it is the ONLY thing that allows me to sleep so far.
I have had diabetes for 13 years and have been on Prozac for depression for ten years. Could neurological damage from the diabetes be the cause, combined with years of taking an antidepressant? I would be interested to hear if any other people with RLS have diabetes.
Lisa
Medical Reply
The reason that you see so many letters from RLS sufferers that have not used Mirapex or Requip yet is that the ones who are on these medications (before reading our letters) are usually doing so well that they do not write to us. I do get a lot of letters of success stories about Mirapex, but as I have already put so many on the site on previous pages, I have decided not to include most of them.
Be careful with the Klonopin as it can make you sleepy during the daytime. Ambien is a much better drug. The narcotics are very good for RLS (as you have already discovered), but they should be reserved for patients who have failed the other drugs. They are fairly safe if used correctly. Diabetes is not related to RLS.
---
Sent: Saturday, August 11, 2001 1:23 AM
Subject: RLS
It's really shocking to see that I may be the youngest writer and that freaks me out totally!!! I have had RLS since the beginning of my time. They called it 'growing pains' and I hate all those useless doctors for it. Just recently, my family doctor finally referred me to a specialist and he diagnosed me with this disorder. I can't tell you how depressed I was, not to mention freaked out. I couldn't believe that what I was feeling was a disorder.
But everything started to make sense when I started my research. I have major twitching and pulling sensations in my right leg from hip to toe. There have been many times that I wish I could just chop the entire thing off. People think I'm nuts, so it really is nice to share these thoughts with people that are going through the same thing. The specialist prescribed Sinemet which I take when I have symptoms. Nights are the worse. However, now my arm also feels numb and jerk a lot, especially during the day.
I did research on Sinemet and just found out that its major problem is augmentation. I had asked the specialist what the side effects were and he said there were none and I should just not become addicted to them. Now, the Sinemet has caused twitching in my arm. My leg twitches more often now, both in the day and at night. Although the Sinemet provided temporary relief, the worsening in the day is not worth it. Its disrupted my life in so many ways. I hope you guys think twice about taking Sinemet.
What really helps is a 'hot water bag'. Trust me, it puts you to sleep. It beats cutting the entire leg!! Anyway, good luck everyone and use the hot water bottle.
SD
Medical Reply
About 40% of RLS sufferers have symptoms before age 40. Most of these patients are not diagnosed until years later.
Sinemet turns out to be a very bad drug for RLS, but not all specialists are aware of this yet. Mirapex and Requip work so much better and safer for RLS.
---
Sent: Saturday, August 11, 2001 3:01 PM
Subject: Melatonin
I am taking an opiod that does a good job of managing my RLS. However, I am having trouble falling asleep and also wake up repeatedly during the night. Ambien works only part of the time for better sleep. Do you know if Melatonin helps and if so how much one should take?
Thank you,
Barbara/62/Oklahoma
Medical Reply
Melatonin works best for jet lag or if you go to sleep at a time (earlier) than usual when your natural melatonin levels are low. When taken at your regular bedtime (when your own melatonin levels are high, they are much less effective (if at all).
---
Sent: Sunday, August 12, 2001 2:58 PM
Subject: Severe RLS
Today I discovered this web site. In my family we have always called this disorder "twitches". My dad suffered the worst of everyone in our family and he never slept more than 3 hours a night his entire life; he died this year of a mystery disease which the doctors tentatively called vasculitis but I am sure an entire life of RLS had a lot to do with his death. This is a very serious disease yet every doctor prescribed sedatives and told my dad to relax. Even the hour he died he was suffering with "twitches" even while heavily sedated.
As for myself, I suffer bad enough with the electrical, crawly, crampy feeling that I will lay awake all night no matter what kind of sleeping pill I buy. I was surprised to read the many letters that described the same suicidal, panicky, and depressive results of this disorder. Now I know that I am not crazy and can stop pounding on my legs and find some relief. Much of my family suffers from "twitches" (RLS) . Many of my brothers & sisters don't know what it is like to sleep through the night and we walk around like "nervous zombies".
My dad felt that a full moon made his symptoms much worse and my brothers and sisters agree that there is a definite connection between the cycle of the moon and RLS. Calcium did not help my dad at all. As for myself, I have begun to pile very heavy pillows on my legs and lower back at night and it sometimes helps as long as it is not a severe attack for which there is no mercy. Lately my symptoms have worsened and have traveled to my upper body too.
I would appreciate any information that can help me and my family.
Medical Reply
You and your family members with RLS should see your doctors and have them prescribe Mirapex or Requip. That should take care of your RLS symptoms.
---
Sent: Tuesday, August 14, 2001 2:01 PM
Subject: My problems with RLS
My name is Greg, and I'm a 32 year old male from Sacramento. I have had RLS since 1991 when I was 23 or so. I have RLS in my legs. Usually only one leg is bothered at a time, and the feeling switches legs every few weeks or months. But then again, its not infrequent that both legs do the crazy leg jive. One thing I noticed that I haven't heard anyone else mention is that I can feel the tremors coming for a few seconds before they hit.
To treat it I usually do a runners stretch on my calves right when it first hits as I try to go to sleep. I can only try this once, since once my calf is stretched, it wont work again. If that doesn't work, I lay on my back, raise my calf to be parallel to the bed, point my toe straight to the wall (not to the ceiling), and punch the heck out of my calf. That causes pain, but I can usually get to sleep before the pain goes away and the jitters start up again.
If that still fails, I have discovered a weird way to stop it all and try to get to sleep. I roll up a sock the long way, so that it is about a 1" tube, and put it in-between the big toe and index toe on whatever leg is bothering me. If I feel something coming, I squeeze the sock and the tremor abates. Weird, huh?
I have also noticed that job-related stress makes the attacks come MUCH more frequently and much stronger.
I had acupuncture a few years ago, and the symptoms went away immediately and stayed away for a long time (years). The Korean acupuncturist (in Fair Oaks, CA) said she knew exactly what the problem was and how to treat it. It took three treatments, but I could feel the stress leaving my legs each night. It was like magic. Why haven't I gone back? Well, I will. And Ill let you know if it works as well.
My father has a separate disease called Spasmodic Torticollis. It causes his head to bob up and down uncontrollably. The doctor tells us that these conditions are related, and may even be on the same gene. Do you know if anyone else has this in their family?
Medical Reply
There is no known relation between the two disorders, Spasmodic Torticollis and RLS.
Acupuncture does seem to help a few RLS sufferers, but most do not benefit (more than just very temporarily).
---
Sent: Wednesday, August 15, 2001 5:49 AM
Subject: RLS rebound with Sinemet
I was diagnosed with RLS about 4 months ago. I take 2 carbidopa levodopa (Sinemet) before bed. Before this I had RLS sometimes during the day but not very often . Now every afternoon around 4 RLS is so bad I can't set still . Now my night dose wares off before morning. Dr gave me Mirapex to take of a daytime. It makes me feel so bad and sick I can't take it.
Any advice?
Stan J.
Medical Reply
You must taper off the Sinemet (carbidopa levodopa ) and have your doctor prescribe Requip (but take it only 30-60 minutes before bed).
---
Sent: Wednesday, August 15, 2001 1:36 PM
Subject: RLS
I have had Restless Leg Syndrome for as long as I can remember, but it was intermittent and I could always deal with it. Recently I had my knee replaced and the RLS is now everyday. I found that I could tolerate the daytime episodes. I also found that the pain medicine I was given for the replacement surgery works to control my RLS. I found that if I take one Lortab about 6 in the evening I could actually sit and watch TV. I could go to bed at 10 and actually go to sleep.
I even got up feeling like I had gotten a good nights sleep. I actually felt normal for the first time in awhile. The surgeon released me so I cannot get the medication from him anymore. I went to my family doctor and told him these same things and he told me painkillers were the wrong medication for this. He has been trying other things which don't work and make it so I can't function.
What can I do?
Medical Reply
We do use narcotics for RLS as they work very well for RLS, as you have already noted. They can be quite safe if used properly. However, due to their addictive potential, most doctors will be very reluctant to prescribe them for RLS.
It is better to treat RLS with Mirapex or Requip (which help most RLS sufferers and are not addictive) and only rely on narcotics if they fail to help.
---
Sent: Wednesday, August 15, 2001 1:41 PM
Subject: My Remedy for RLS with Valerian pills
I am 26 years old and have had RLS for as long as I can remember, although the symptoms come and go. A few years ago they became unbearable during the stressful times I was having in Grad school. I have found that Valerian pills help me to sleep normally. I am now living in Germany where homeopathic is very wide-spread. Here the pills are called Baldrian (fuer die Nacht). On the package is stated that one should take 2 pills one hour before bedtime and I take 4 of these.
The pills are non-addictive and only work in the night in which they are taken. I only hope this tip can help someone else with their sleeping troubles. By the way, my father has RLS so badly he takes sleeping pills daily to sleep. The Valerian pills didn't help him when I gave them to him, I think he may be "too far along" with the syndrome.
EJ
Medical Reply
Over the counter products like valerian help some RLS sufferers, but most do not respond to those medications.
---
Sent: Thursday, August 16, 2001 6:45 AM
Subject: Early morning wakenings
I have enjoyed your site and found it helpful. I was diagnosed w/ RLS 18 months ago after a sleep study. My doctor put me on Klonopin (which I observe from your site is not your favorite, but he has a greater fear of addiction with Xanax and Ambien is extremely expensive with no drug prescription coverage. Also, my problem is early morning awakenings. I was wondering if the longer half life of the Klonopin might work in my favor? I've been trying to keep the dose very low (.5) but can only sleep about 5 hours. My doctor wants me to 'up' it to 1.0 at bedtime.
I also would prefer any alternative to medications. I have tried stretching, vitamins (the B's, Folic Acid, E, Calc./Magn. etc.) with no improvement.
I also like to exercise, alternating days of aerobic walking with exercise bike. Is it possible that this is hurting more than helping? What is the long term probability of tolerance to Klonopin at the 1.0 level? And the early morning awakenings. Any other suggestions?
Thank you for your time,
Mark in the Village
Medical Reply
Klonopin is a very addicting drug and has a longer half life than Xanax which means that it results in more daytime sleepiness. Ambien is the best, but it is much more expensive.
A better choice would be to treat your RLS with Mirapex or Requip, but they are also expensive medications as no generic is available (or will be for many years).
Aerobic exercise helps sleep if done before mid afternoon. RLS may be helped or worsened by exercise depending on how vigorous you exercise and how each individual responds.
---
Sent: Saturday, August 18, 2001 5:30 PM
Subject: Pyridium and RLS?
Could you tell me if there is any correlation between urinary tract meds such as Pyridium etc and an exacerbation in RLS symptoms? I am also taking Keflex but never heard of an antibiotic causing problems with RLS.
Thanks,
Joan B.
Medical Reply
This is not one of the known RLS interactions, but anything is possible.
---
Sent: Saturday, August 18, 2001 8:42 PM
Subject: RLS
I began having RLS about 8 years ago. I would suffer all day long and evenings with low blood sugar symptoms,but I never had hypoglycemia.My neurologist put me on Klonopin and the symptoms went away. I build up tolerance. Right now I'm on 1200 mg of Neurontin at night. I"m not doing well at all. My low blood sugar symptoms are back. It's probably more like chronic fatigue.
I"ve tried Mirapex, the augmentation was bad. I recently tried Topamax. The lowest dosage 15mg. makes me sleep well, but leaves me a nervous wreck all day and evening. My doctor won't treat with opioids.
PLEASE HELP!
G. C.
Medical Reply
You may still want to try another Parkinson's disease medication, Requip. If that fails, then opiates would be the next choice. You may have to shop around until you find a doctor who understands RLS and is willing to prescribe the correct medications.
---
Sent: Monday, August 20, 2001 1:34 PM
Subject: Hypnic Jerk
Is there a treatment for the hypnic jerk and what are the causes of this?
Medical Reply
There is no known cause of hypnic jerks (partial or complete body jerks which occur during the transition from wake to light sleep/stage 1 sleep). Sedative medications may somewhat prevent these normal occurring jerks, or at least put you back to sleep so fast that you do not even remember them.
---
Sent: Monday, August 20, 2001 11:57 AM
Subject: My problem with RLS and PLMD and difficulties getting treatment
Periodic Leg Movement and RLS run in my family. It took my mother years to get diagnosed and until that time she rarely slept more than 20 minutes at a stretch. She now takes Sinemet, but the side effects still keep her from having a really good life. Now it appears that at 29 I am getting such severe PLMD and RLS that I can no longer ignore it. But there are some special issues in my case I wanted to ask about.
1) My past history is that I was a poor sleeper from childhood and kicked and rolled even then. The lack of sleep made school hell. I'd even fall asleep in class or on the green at lunch time. Then as I got into my teens a doctor who was treating me for depression started me on Prozac and Ativan, then eventually Xanax and Klonopin. By now I have a very high tolerance for all those drugs. In my early twenties I got into taking Opiate based pills because it was the only thing that a) relieved my depression and b) allowed me to sleep. Eventually I had to get off them because they were so addictive for me. Most people just think I'm a drug addict and that there would be nothing wrong with me if I'd just never use sedatives or opiates. Do you think that is the case? Or do you think that I was drawn to these drugs because of how miserable I feel all the time?
2) I am currently drug free, but now my RLS keeps me from falling asleep for many hours, or sometimes all night, and my boyfriend complains that I kick, jerk, elbow him repeatedly and roll around all night. I am constantly tired and depressed, and this has been so debilitating that I have only been able to work intermittently for the past two years, which means I have no health insurance.
What I really want to know is - how do I find treatment w/out resources?!? I can work if I use opiates, but I have to buy them illegally and that is not the life I want. So working a straight job is out. And if I should be so luck as to come up with the resources to see a doctor, how do I get a doctor to take me seriously?!? Most doctors figure anyone who has a history of abusing pain medication is just "making up" their symptoms, especially when it's not easily visible on the surface. And finally, if I can get help for this, will some of my apathy and depression lift?
I am only 29, but I feel like my life is over. I often contemplate suicide, not because I hate myself but just because I can't see suffering day in and day out for the next 30 years.
I would thank you greatly for any response you could give me, on the site or privately.
Thanks again for your time.
Kim
Medical Reply
Sinemet is the drug that is very often prescribed for RLS, but it causes a lot of problems. Mirapex or Requip are much better and have an excellent chance of resolving your RLS problems. They are fairly expensive, so that could be a problem.
Narcotics also work very well for RLS and they can be quite safe if given correctly. They can also be alternated with Ultram, a non-narcotic pain killer to help avoid tolerance.
There are other drug related options (if the above do not work which is unlikely), but they are also expensive. For severe RLS, there are not many inexpensive options. If you do get help, your depression and apathy have an excellent chance of improving.
---
Sent: Wednesday, August 22, 2001 5:55 PM
Subject: RLS and Mirpaex
I have had RLS since I was young. I am now 38. Six months ago my neurologist prescribed Mirapex. It has worked very well for me at night. I started taking .25 mg and am now taking .500 mg at night. In the last month the Mirapex has been making me feel almost flushed during the day and I was wondering if anyone has felt this with Mirapex. I tried to cut back down to .25 mg at night but it isn't enough to cure the symptoms.
I am also feeling my RLS symptoms, to a smaller degree, during the day. My question is if there is something I should switch to for a while to so that the Mirapex side effects during the day can diminish or could I use a little Xanax at night with less Mirapex. The Mirapex works great but I'd like to try and cut the dosage down some.
This website has been very helpful to me.
Don L.
Medical Reply
You have a few choices and only trial and error will decide which is the correct course. You can do what you proposed and reduce the nighttime dose of Mirapex and see if adding Xanax or Ambien will help you fall asleep (remember to take regular drug holidays).
The other choice would be to change to Requip and see if that helps with less side effects.
---
Sent: Friday, August 24, 2001 3:30 AM
Subject: Mirapex
Thanks for your advice in the past. Fortunately my doctor was interested in what you had to say about Mirapex and asked me to print out the pages about it from this website. I have been taking it for 16 nights, the first 3 nights 1 (0.125) pill relieved my leg symptoms but they started to bother me a little the 4th and 5th night. I increased the dosage to 2 pills on night 6 and my legs almost stopped bothering me.
During this time I started out taking a couple of hours to go to sleep, but gradually started falling asleep faster each night so that now I fall asleep immediately. I sleep for 2 hours, wake up for 15 to 30 minutes (with no leg problems) and then sleep for another 2 or 3 hours and then can't go back to sleep (still no leg problems). Last night my leg symptoms were not alleviated and I slept off and on for 1 1/2 hours at a time. Is the Mirapex backfiring on me or do I need more of it?
Thanks for you advice,
Debbie
Medical Reply
It is difficult to say whether you are having tolerance or other problems with Mirapex, especially after such a short time on the medication. At this point it is likely that your lack of complete control with Mirapex may have more to do with natural variation of RLS, rather than problems with Mirapex.
You are still on a low dose, so increasing slowly (by as little as half a tablet every 5-7 days) may alleviate your RLS complaints. If you have to keep going higher than 3-4 tablets, then Mirapex might very well be the problem.
---
Sent: Thursday, August 23, 2001 10:21 PM
Subject: Neurontin Works ???
I have moderate/severe RLS and sleep apnea. I am taking 600 mg of Neurontin and 5:00 P.M. and 600 again at bedtime. I take Ambien for sleep at night and that seems to be working. I have terrible pains in my legs and feet during the day and if I call my doctor he won't raise or change my medications unless I come in for a visit or 2-3 months have passed.
Currently the Neurontin works about 75% of the time in the evening. I just don't know how to get it across to my doctor that it hurts during the day.
Thank you for your time,
J.D.
Medical Reply
The RLS drugs work fairly quickly and can be adjusted at weekly (or even sooner) intervals. Neurontin is a good drug for RLS but many RLS sufferers find that it causes sleepiness at significant doses (often even less than you are already taking).
If you can tolerate more Neurontin, your doctor can increase the dose as noted above until you have no more daytime leg pain and are feeling normal. The addition of Mirapex or Requip may also be helpful if increasing the Neurontin is a problem.
---
Sent: Saturday, August 25, 2001 8:23 PM
Subject: nervous, hot legs
I have been suffering with RLS for about 2 years now. I am post-menopausal, 52 years old, and have always had a problem with being able to "sit still". However, for the past two years, I have been awakened almost every night after only about an hour's sleep with twitching, nervous legs that are usually so "hot" (even though they're cold to the touch) that I have to get up and stand in a cold shower for about 10 - 15 minutes with the cold water concentrated on the backs of my knees to get any kind of relief. Then when I go back to bed, the relief only last for about another 5 - 10 minutes, then starts again. Stretching my legs helps, but only while I'm doing the stretching.
I read one of your members' letters that stated he found that he had a high level of calcium and wondered if that contributed to the symptoms. Since I have been on high doses of calcium + D for over a year, I'm wondering the same thing. Although I've also been on Estracin, too (synthetic estrogen, as I'm allergic to horse serum). I'm going to cut out the calcium for a couple of weeks to see if that helps. I'll let you know the results.
Talk to you in mid-September. And thanks for the website. I was like a lot of your members, I thought I was nuts, even though my doctor said it's not an uncommon condition. They just don't know WHY it is.
Medical Reply
There is a small likelihood that your calcium intake is the problem, but it is worth a try to see if stopping it for a few weeks helps. Let us know how you do.
---
Sent: Saturday, August 25, 2001 8:24 PM
Subject: Shared traits in RLS Sufferers
I am a 37 year old female who has had RLS since I was 19. I won't go into a lot of detail over my symptoms as they are all similar to what other's have indicated that they have. I started taking Neurontin 300 mg 1 1/2 months ago and received relief on my first night. All the heebie-jeebies were gone, the pulling sensation in my feet followed by the leg jerks were still there, but very dim as if someone turned the volume down on the sensation from a 10 to a 2. It has become bearable.
I have had a few nights so far that the Neurontin has not worked, these were both nights that I consumed more caffeine than my usually fairly high amount. My question is whether anyone has ever tried to record common traits or other medical problems shared by people with RLS rather than symptoms? For instance I have experienced insomnia from around the age of 9 and on a good night it usually takes around an hour for me to fall asleep.
I seldom drink water and after reading that other RLS sufferers also experience the symptoms more in the summer as do I, I wonder if the possibility of dehydration could be a factor. I have also suffered from ulcers since the age of 19. Would it be possible for a message board to be placed just for RLS sufferers to post traits/other problems to see if there is a common link?
Thanks,
Kirsten
Medical Reply
We try to list problems that may be similar for RLS sufferers on our website. The difficulty with this is that there are not many things which are relevant for the majority of RLS patients. Even the summer prevalence of RLS seems not to be as common as we first thought.
Low iron levels (which could occur as a result of an ulcer) may be important to some RLS patients, but in most, this is not a factor. As you can see, we are still far from finding the common link for this disease.
---
Sent: Sunday, August 26, 2001 9:39 PM
Subject: Is it RLS?
I am now 18 and was diagnosed with RLS about a year ago after visiting my regular doctor, then a podiatrist, off to a vascular surgeon, before ending up at a neurosurgeon who did the aforementioned diagnosing. I have all of the usual symptoms you list on your website, but they are taken to an extreme. Instead of "mild discomfort" it can be pain so intense as to cause tears. As it does right now. I have been on Naprosyn (prescribed by my regular doctor for the pain), Sinemet (which didn't work and made me sick) and now Klonopin which will either not work or know me out for about 12-14 hours.
I'm at a loss for what to do, I just moved out to Lubbock, TX (Texas Tech, I'm a college student) and will try to find a doctor, but right now, I just started class and a job and literally don't have the time to find a doctor for about a week or 2. Two notes: the discomfort travels up my calves, but the pain is localized in my feet and the neurosurgeon tested all of my nerves and they were completely normal as they had initially thought it was Peripheral Neuropathy.
Thank you for your time and any help/information you can provide,
Jeremy M.
Medical Reply
Does the pain/discomfort in your legs get better with movement and do you have an almost irresistible urge to move your legs when the pain occurs? If not, then you may not have RLS. If you do, then let me know and I will tell you what else to try.
A Reply from Jeremy M.
Medical Reply
Sent: Sunday, August 26, 2001 10:07 PM
Subject: RE: Is it RLS?
Yes, getting up and moving can alleviate some of the pain, but it in no way makes it bearable, I used to get up and run in place at night. Also, I get a sensation where my leg is completely still and it seems as if my body is doing all it can to move me it. Thank you very much for the quick reply. I will check my email once again in the morning before I head off to my first day of class (it is midnight here in TX). Let me rephrase that, I need to get in bed and not sleep for a couple of hours before getting up for class.
I plan on calling my personal physician on Tuesday to see what he has to say, the Klonopin was a last ditch effort before I headed off to school.
Thank you again,
Jeremy M.
Medical Reply
It does sound like RLS is the correct diagnosis.
I do not like to prescribe Klonopin (clonazepam) as it tends to cause daytime sleepiness (due to its long half-life) in people who are already prone to sleepiness. It does not do much for the RLS, but it should help you sleep (if not, then there is absolutely no reason for you to take it).
Mirapex or Requip might be better choices, but if Sinemet did not help, then there is a decreased likelihood of the other Parkinson's disease medications helping (but still worth trying, in my opinion).
Neurontin is another choice that has been helpful for both RLS sufferers and other pain syndromes. If that does not work, then we must consider the pain killers (opiates and the non-narcotic Ultram).
---
Sent: Monday, August 27, 2001 6:38 AM
Subject: Mirapex
I have been an RLS sufferer almost my entire life. As a rule only my legs have RLS, but recently I am having these sensations in my right arm. I am taking 3 Mirapex before bedtime (.25) and I am wondering if I should increase this dose. My doctor is not very knowledge about these drugs and usually agrees with me in whatever I do. Also I am curious to know if there has been any rebound or augmentation with Mirapex.
Thanks in advance,
Rosemarie(63)
Medical Reply
Rebound and augmentation can occur with Mirapex but is an uncommon occurrence. Generally the problem is not like that which occurs with Sinemet in that increasing the Mirapex dose does not worsen the problem.
Raising your Mirapex dose by 1/2 tablet may be helpful, but check with your own doctor.
---
Sent: Tuesday, August 28, 2001 9:46 AM
Subject: what do I do now?
I have had RLS since I was 12 years old. I am now 39. My husband of 17 years used to ask me why I wiggled when I was trying to go to sleep. Two and a half years ago I had a wisdom tooth problem and a dentist put me on Klonopin. It worked wonders on my "crawly legs". I managed to get a doctor to let me continue on Klonopin. About this same time a friend of mine gave me some info on RLS. It mentioned the use of Klonopin in treating RLS. But then I began to have to take more than .5 mg a night.
I am now going to a great neurologist who treats my mom for MS. He has tried me on Neurontin, with no results. Next we did Mirapex, but I felt my heart race with this medicine. Now I am on Sinemet 25/100, and I am down to half of a .5 mg of Klonopin a night. I have been on Sinemet for 3 months, and I was comforted to see on your website that I am not alone in the problems I am having with rebound and augmentation with Sinemet. About 7 pm my legs jump and "crawl" and wiggle and I am miserable.
You seem to know what to tell each person to take to help them. Please advise me what to ask my doctor to try now. I want to get totally off Klonopin, but can't seem to yet. I take no other medicines, and have great health. I do not like to take medicines, but am sooooo grateful for the rest at night. What could I replace the Sinemet with? Thanks so much for your help!!!!
Thank you,
Nancy from Alabama
Medical Reply
Have your doctor prescribe Requip (quite similar to Mirapex, but has a somewhat different side effect profile) and start with 1/2 of the lowest strength tablet (.25). Increase slowly (every 5-7 days) by 1/2 tablet as needed. Try to wean off the Sinemet as soon as possible as the augmentation and rebound will not stop while on it.
Once your RLS is better, then slowly wean off Klonopin. You can substitute Ambien to help relieve some of the insomnia that might occur while lowering Klonopin.
If you have problems with Requip, Permax may be the next choice. If non of the Parkinson's disease medications work or have unacceptable side effects, then let me know and I can make other suggestions to take to your doctor.
---
Sent: Tuesday, August 28, 2001 7:04 PM
Subject: Need information on new drug Piribedil (trivastal).
The latest "NightWalkers" had an article about a pilot study having been done using the drug Piribedil (I guess the generic is Trivastal). The article didn't go into any great detail, however, when I try to find out what it is and it's side effects, there doesn't appear to be much information out there.
Can you tell me anything about the drug and has it been used that much for RLS?
Also, if it can be determined through a blood test that a person has a very low ferritin level, what can a person take without getting a transfusion to boost it back up to where it should be? I get the impression it's not possible through medication, only transfusion and most insurance companies won't cover it and it has to be monitored very closely so not too much is given. My last ferritin level was 55. Is that considered low?
Thank you,
Lanore
Medical Reply
Piribedil is a dopaminergic agonist (like Mirapex or Requip) and should be quite similar to the other drugs in its class when used for RLS. It is available only in Europe and the UK for Parkinson's disease and of course many RLS specialists there are trying it out for RLS. We have no experience with this drug in the USA.
We consider ferritin levels below 45 as low. Many patients can increase their ferritin levels with oral iron therapy, but this does not often result in clinical improvement of RLS. Intravenous infusion has been more successful, but this has been done only on an experimental basis for RLS (there are risks with IV infusion therapy of iron).
---
Sent: Wednesday, August 29, 2001 7:29 AM
Subject: Questions about night twitching
I have found your site interesting and have a couple of questions. I am 32 and have recently had a problem whereby as soon as I fall asleep at night I get a twitch in either my arm or legs that immediately wakes me up. This process continues throughout the night where I fall asleep and the twitch wakes me up, so I basically never sleep for more than seconds.
I have also recently had these twitching problems during the daytime, although they are not as bad at night. My doctor said I have myoclonus and prescribed Klonopin. Any other ideas as to what this is?
Kevin D.
Medical Reply
Your problem might be PLMD (Periodic Limb Movement Disorder), formerly called nocturnal myoclonus. It consists of series of limb jerks spaced several seconds apart, usually in volleys of 4-20. These can wake you up.
The treatment for PLMD includes sedative medication such as Klonopin, but that is a very long acting sleeping pill which very often causes daytime sleepiness (not to mention that it has a high addictive potential). Better choices include Ambien or the Parkinson's disease medications (Mirapex or Requip).
Before embarking on such long term treatment, a sleep study would be very important to prove that the diagnosis is correct. There are other problems such a hypnic jerks which might confuse the issue,
A Reply from Kevin D.
Sent: Thursday, August 30, 2001 6:24 AM
Subject: Re: Questions
When you refer to the Parkinson's drugs, is this any indication that this is the beginning stages of Parkinson's or that it is symptomatic of Parkinson's disease? Should I be examined for Parkinson's disease?
Medical Reply
No. It is just a coincidence that low doses (compared to the doses used for Parkinson's disease) of the dopamine-like drugs help RLS/PLMD. There is no other relationship between the two diseases.
---
Sent: Thursday, August 30, 2001 5:58 PM
Subject: RLS/Mirapex side effects
I have been taking Mirapex for my RLS for about 6 months now. It works great at night. It doe make my skin feel real sensitive during the day especially my torso, however. Have you heard this and is there anything over the counter or otherwise you might suggest I try to alleviate this. It feels almost like I'm sunburned.
Thanks for your help!
Medical Reply
I have not heard of that particular side effect, but anything is possible. A change to a comparable dose of Requip (.25 mg of Requip = .125 mg of Mirapex) may give you the same positive effects without the side effects.
---
Sent: Friday, August 31, 2001 7:41 AM
Subject: spousal support?
Is there a support group for the spouses of the folks afflicted with RLS? I want to be as supportive as possible for my spouse, but the condition isn't bothering him, it is upsetting to my sleep cycle, and making me chronically fatigued. I know it is not a voluntary action(s), and want to help him overcome it if at all possible!
Medical Reply
Your spouse has PLMD, not RLS. The support groups are quite good for patients and for spouses. He may be affected by his PLMD without even being aware of it. The PLM's can prevent deep sleep, thus causing sleep deprivation.
You can solve your problem more easily. Just get twin beds and separate them by about 6 inches when going to sleep. That way his leg movements will not bother you.
---
Sent: Friday, August 31, 2001 11:08 PM
Subject: Restless Legs
Wow! Who knew there were so many darn people with what I have for years just called the "Heeby-Jeebys"! Ever since I can remember I have suffered from this horribly irritating sensation. It used to affect me most if I was forced to sit for long periods i.e.: movies, planes, car rides etc. and was UNBEARABLE to me as all I wanted to do was get up and walk around.
Also I found when I was overtired it would come on. Later in life it began affecting me in different situations. When I was breast-feeding my children it was sometimes pure torture as all I wanted to do was get up and MOVE. I have found over the years that rocking chairs make life much more pleasant. I could watch a video or breast-feed while rocking violently to control the "Heeby-Jeebys".
Now (I"m 36) I find the most horrible part of having it is that just as I am starting to relax in bed at night it begins and sleep has become very precious to me. I drive my husband MAD sometimes, and I don't blame him one bit because I drive myself mad.
I have also begun noticing that my toes actually are having spasms. I can see them, and it seems as though the twitch or tingling comes from my hip. The only "cure" for me is to walk around. My siblings all suffer from it and we laugh about it together though none of us has managed to find a real cure at least we feel that someone else understands how horrible it is.
Heather
Medical Reply
There is no reason to suffer from your RLS problems. There are lots of new medications (Mirapex, Requip, etc.) that can help relieve your RLS symptoms and make you feel normal.
---
Sent: Saturday, September 01, 2001 9:56 PM
Subject: Klonopin and Vicodin
After a sleep clinic evaluation, I was diagnosed with PLMD. I had 77 leg jerks per hour and woke up 41 times per hour. My biggest problem is always around 4:00 a.m. The Klonopin (1 Mg.) doesn't get me through the night, so my doctor has suggested taking Klonopin and Vicodin together. I still woke up at 4:00 and had restless sleep until 6:00 when I usually get up.
I could hardly keep my eyes open during the meeting I had to attend at work that morning and had to nap by 5:00 p.m. He has suggested Sinemet, Mirapex, Vicodin and Tylenol with Codeine. Which is most likely to get me through that 4:00 a.m. arousal without causing daytime sleepiness. (And does Klonopin with Vicodin seem like a good solution?)
As a recovering alcoholic with 13 years of sobriety, I am very concerned about addiction, but MUST find a way to get through the night! Please answer.
Thank you!
Nancy K.
Medical Reply
Klonopin is a very long acting benzodiazepine so if it is not getting you through the night then other sleeping pills (almost all are in the same family of drugs) will not do much better. You are already on a significantly high dose of Klonopin and tolerance and addiction are very real concerns. In addition, daytime sleepiness is one of the big problems with Klonopin due to its long half-life and active metabolites which accumulate.
Vicodin lasts about 4-6 hours, so I see no benefit of adding this medication to help you sleep longer. Tylenol with codeine is similar to, but less potent than Vicodin.
Sinemet (in its long acting form of CR) or Mirapex, both of which suppress PLMD may be much better choices. They should not cause daytime sleepiness and should enable you to wean off of Klonopin.
---
Sent: Saturday, September 01, 2001 11:34 PM
Subject: Anti-depressant (Prothiaden which is Dothiepin)
I have been taking Prothiaden (dothiepin) since March 1998 for depression with anxiety. The depression is now well controlled and anxiety is no more a problem, however my psychiatrist has continued me on the medication. My restless legs, however, have increased from very occasional with my Chronic Fatigue Syndrome/Irritable Bowel Syndrome bouts (these conditions contracted after a bad dose of the flu in Sep 1994) to nearly all the time and not just associated with CFS/IBS bouts. RLS now also occurs in the daytime.
The only other medications I take are Levlen (an OCP) and 1 colofac tablet twice daily for the IBS.
Would the anti-depressant be the reason for the increase in the RLS? Is it worth going off it, or would I be better off trying Mirapex or Requip? I have tried other RLS medications in the last year or so with no luck (Sinemet one 25/100 tablet for three weeks before it gave me more restless legs, and Tegretol before it gave me lightheadedness, buzzing in the ears, tiredness, tingling in the hands and feet and vivid dreams). I have also tried Stilnox (Zolpidem tartrate) as a sedative but the jerks are that strong (leg, arm and recently upper body) that I wake up a number of times during the night anyway.
I'd love to get some decent sleep again. I would appreciate your comments,
Thanks,
Ann S. Brisbane, Australia
Medical Reply
Your medication, Prothiaden (dothiepin) is in the family of TCA (Tricyclic Antidepressant) medication which is one of the most common class of medications that worsen RLS. It is not available here in the USA, but is similar to Elavil and other TCA's which exacerbate RLS frequently.
Although there are a few RLS sufferers who actually improve with TCA's, the vast majority get much worse with these drugs. Your RLS should improve once you are off Prothiaden. The newer class of antidepressant medications (the SSRI's, such as Prozac, Paxil, etc.) still can worsen RLS, but have a better chance of not bothering RLS or even helping.
---
Sent: Sunday, September 02, 2001 10:25 PM
ubject: Relief from RLS with Mirapex
I have been treated for RLS for 8 years, but was prescribed MIRAPEX by my doctor in May 2000. I haven't looked back. I feel like a new person, and pray that this drug never loses its effectiveness. It is most unbelievable, and I am the most grateful person on the face of the earth. MIRAPEX (Pramipexole) has preserved my sanity and given me a new life. Harriet in Maple Ridge, B>C> Canada.
Medical Reply
As you can see from my responses to so many letters, that I recommend Mirapex (and its cousin, Requip) very often as they work so well. Glad to hear that you are doing so well.
---
---
---
---
---
DISCLAIMER
The information and advice on RLS given on this web site is for educational purposes only. None of the advice, information or medical treatments should be followed without the supervision of your medical provider. The information presented on this site is not a substitute for your doctor, but should be used to help you discuss your RLS problem with your doctor. Do not undertake RLS medication treatment on your own! Please seek qualified professional medical care to help treat your RLS symptoms.
---
If you have questions or wish to describe your symptoms and treatments, send us email by clicking below.

---
Click to go to the RLS Homepage, RLS Treatment Page
---